---
We ship worldwide via airmail (optionally registered airmail with tracking number) via our carrier Deutsche Post/DHL.

All orders are dispatched within 1 business day after placing your order on BlueChai.com
Estimated delivery time approx. 7-14 days (depending on your location). A signature is not required for delivery. You're responsible for paying any possible import duties for your country, taxes and shipping in case of a refund. An invoice is enclosed on all orders.
For bulk sales you have to return the entire order with previous conditions in order to be eligible to receive a refund.
100% Secure Transactions, SSL Secured and verified merchant
We ship worldwide via airmail, ships out within 1 business day
Supporting Thai farmers directly through fair prices for their tea
The freshest tea possible, shipped to you in zipper-lock bags
Friendly customer support via email, chat and phone
100% Satisfaction Guarantee, returns accepted under our return policy
We promise 100% satisfaction - If you don't love it we'll take it back
We want you to love Bluechai. If you are not satisfied for any reason with our tea, you may return your purchase for a replacement or refund within 14 days of receipt. Please note that refunds will only be given for unopened sachets. Free samples are exempt from our return policy.
Safety First Shopping
Your information is secure while shopping with BlueChai. Our payment provider's (its PayPal by the way) servers are SSL secured servers and tested daily to ensure your data will arrive privately and unaltered.
Holy Ship!
We produce and ship fast, really fast. In fact, from receiving your payment to the post office it takes less then 24 hours ... we hate waiting, too!
Achieve Total Happiness
Your satisfaction is our top priority. If you're not absolutely satisfied with your purchase, you can return it for a full exchange, credit or refund within 14 days of receipt. Please see our return policy.
All flowers are handpicked early in the morning to ensure superior quality, taste and freshness.
Should you not be satisfied with Bluechai, please return the unopened sachet to the address on your order and we will refund the payment amount via PayPal. Please note that you'll have to pay for return shipment and that we cannot accept any returns which have been opened or tampered with.
Bluechai is harvested daily by Thai farmers in Northern Thailand and sun-dried immediately after harvest to ensure freshness.
We're fair trading supportes and therefore pay premium prices for our tea. Thereby we can guarantee our customers that only perfect flowers with their full flavour are picked and support local development of farmers in Thailand at the same time.
Should you have any questions or concerns regarding our satisfaction guarantee, please do get in touch with us!
Should you wish to return your Bluechai order, please ship the sachets back to the sending address - don't forget to include your address ad e-mail so we can refund you for the order.
Did you know? In Ancient China there were five taboos that will spoil a tea's quality.
Avoid moisture: If it is kept in an airtight jar the moisture level of the tea will be retained.
Avoid air: Tea easily oxidize reducing the level of antioxidants.
Avoid bad smells: The delicate tea fragrance can be overpowered easily.
Avoid sunlight: The energy and heat of sunlight can destroy the tea's quality. Store Bluechai in a cool dry place to keep it in good condition.
Bluechai Blue Tea
Each sachet contains approx. 30 grams of delicious Bluechai goodness, that's several hundred freshly dried butterfly pea flowers from Northern Thailand! Dispatched via DHL/Deutsche Post within 1 business day after ordering.
Organic Blue Tea made from handpicked, sun-dried butterfly blue pea flowers
"This blue tea is more than just a tea, it is an experience!" Jennifer from SororiTea Sisters writes on her blog.
Discover Bluechai Blue Tea and share this amazing blue tea experience with your friends and family. The amazingly deep blue color of this tea will leave you stunned and make you fall in love with the smooth, floral flavour of our best butterfly pea flowers.
Bluechai Blue Tea is a tisane (herbal tea) with luscious butterfly pea aroma that is refreshing, cleansing, without any caffeine and unique in color and taste. It's wonderful hot or iced.
You've probably never discovered a tea like this - perfect as a hot cup of tea, surprisingly refreshing as an iced tea, really really funky as a color-changing cocktail (or mocktail) and super effective as natural food coloring (think blue rice)...
But this unique tea experience doesn't stop here:
When you add just a few drops of lemon juice, your entire cup of blue tea will turn purple within seconds (we're serious, this tea changes color!)
For your perfect summer party, serve this tea iced in a pitcher and add some honey or brown sugar alongside a few drops of lemon. Your party guests will go insane over this refreshing, color-changing party drink!!
Hint: For that extra special effect, be sure to freeze some of the blue tea as ice cubes and add them to the pitcher for an additional color effect. If there are no kids present, feel free to add some Vodka and have yourself a funky blue and purple cocktail.
Not quite sure yet if blue tea is your cup of tea?
Read our guide to Bluechai teas or learn about the extensive health benefits of a butterfly pea tisane. For even more beautiful pictures of our blue tea, visit the picture page here.
100% Fair-Trade Organic Butterfly Pea Flowers​
Completely caffeine-free. Its infusion is a beautiful blue and is used widely as a natural colouring in sweets and drinks.
Prepare hot/cold blue tea for your friends and family, or use it as all natural food coloring to make blue rice, bread, icecream ...
Home-grown organic air-dried Butterfly Pea flowers: non-toxic, chemical free, all natural​
The flowers are perfectly safe to eat and can be used in the kitchen in 1000's of ways - tea making, cooking, baking ...​
Shipped in high-quality resealable kraft paper ziplocks (doypack) to ensure freshness and flavour!
Please store the flowers in the original Bluechai packaging or in a closed bag/jar in a dry and cool place, avoid direct sunlight.
Use before expiration date which is about 2 years after purchase (Bluechai tea is harvested on a regular basis, so be assured that you're receiving the freshest tea!).
>
Made with ♥ and lots of yummy blue tea!
© Copyright 2009-2015 Bluechai. All rights reserved. The Bluechai name is a registered trademark.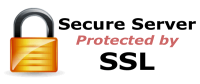 The content on this site is copyrighted and belongs to BlueChai.com and may not be reproduced on other websites without prior permission.
This site uses cookies. By continuing to browse the site you are agreeing to our use of cookies.
BlueChai is made from premium Clitoria ternatea, also known as Butterfly Pea flower, Aparajita flower, Bunga telang, Blue Pea, Cordofan-pea and Clitoria Flower.