Bluechai Tea Shop: Organic Blue Tea - Dried Butterfly Pea Flowers
Made with lots of ♥ and blue tea!
© Copyright 2014 Bluechai. All rights reserved. The Bluechai name is a registered trademark of
Stefan Dorn
.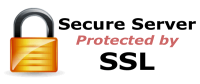 The content on this site is copyrighted and belongs to BlueChai.com and may not be reproduced on other websites without prior permission.
This site uses cookies. By continuing to browse the site you are agreeing to our use of cookies.
BlueChai is made from premium Clitoria ternatea, also known as Butterfly Pea flower, Aparajita flower, Bunga telang, Blue Pea, Cordofan-pea and Clitoria Flower.